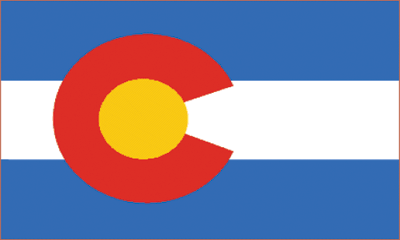 Here we go, embarking on our next, or first, big adventure. I suppose being married is an adventure in and of itself, so this would be our next big adventure. For those of you who know, and those of you who don't know, Mat and I are moving to Colorado. We have thought and prayed long and hard about it, and we really feel this is the best step for us to take right now. We feel like there are more opportunities for us down there, both in jobs, school and housing (maybe?) We have both applied for a few jobs, but it's hard to apply for them this far out. Oh yeah, you'd probably like to know when we are moving. We are moving Labor Day weekend. Either we'll leave on Sunday, if my parents can come down and help us, or we'll stay and hang out with everyone and leave on Tuesday with just the two of us. It's coming up soon. I'm getting nervous, but only about the possiblity of me driving my own vehicle down there..... And packing everything. This is the first time I've ever had to pack everything and move all in one shot. When I moved to Seattle, it was just short term, so it was like an extended motel stay, I didn't need to have all my belongings. And when we got married and I moved out of mom and dad's house, it was a gradual move, we kept moving things for quite a while after we got married. But this one, we'll move everything all in one shot, all in one U-haul.... It'll be tough. But, hey, come to our garage sale!! It'll be a grand time!! :) We'll pawn our crap off on others..... what a great concept! :) haha!
We are moving to Boulder, we will be staying with Grandma Ev until next Spring probably. We need the time to get on our feet, and Grandma needs the help with the huge house. That will give us time to find good jobs, save some money for a down payment, and hopefully find a nice little house to buy. And we can find a church, some friends, and I can figure out where the heck I'm going when I go places on my own!!!! That's really our news, I can't think of any other details. Just think of us and pray for us in the next month. I'm going to be a basketcase trying to get everything done in this short amount of time. And still be able to see friends and family before we go. It'll be a busy month, but I'm so excited. We are both so excited. I'm excited to live around Mat's family, cousins, aunts and uncles, grandma. It'll be great to see the kids grow up, and for me to get to know his family more. I'm just so flipping excited!! :)
Colo-freakin-rado here we come!!